Eep! I am so excited to write this tag!!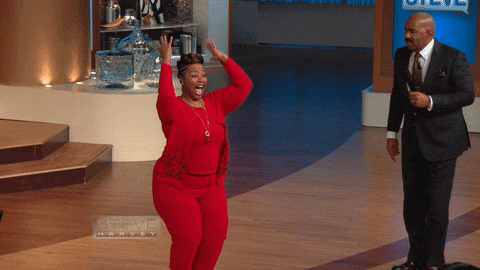 I have never done a writer tag before so we will see how this goes. 😂 I was tagged by my amazing friend, Penny Wood. You should really go check out her blog, like I said before she's amazing! So without further ado, the Voted Most Likely Blogger tag!
RULES BECAUSE WHO DOESN'T LIKE RULES? *glares at Penny* 😂😉
Rule 1: Thank the lovely blogger who tagged you.
Whups I kinda already did but I'll just thank her again! Thank you so much Penny for tagging me!!
Rule 2: Include this link
phoebeamorryce.wordpress.com/2018/10/15/voted-most-likely
Rule 3: Use your own lovely Original Characters (OC's); don't use a friend's characters or characters from your favorite fandom. They can be from any project, so long as you created them. For more fun, try to use as many different characters as possible.
This is why this is my favorite tag so far! I get to introduce you guys to all my amazing characters!!! I've been wanting to do this for a while now so YAY!!!
Rule 4: Tag at least five lovely blogger friends to play along.
Now onto what you all really came for!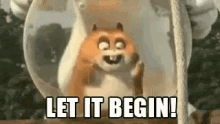 Most Likely to Become a Poet
This is a hard one, I never really thought about this before……um, probably Ruth Steinitz from Forbidden Love. I could so see her becoming a poet.
Ruth is my romantic, Shakespeare loving character, who is amazing and I just love her! Out of all my characters, she would be the best poet. Everything about her would make her a great poet.
Most Likely to Dance in the Rain
This is really easy because come on what little kid doesn't like to dance in the rain? Kester McLaren from Dalkeith would have to steal this title.
He is an enteric ten year old who loves being outside and exploring. He will be the one who actually runs outside to dance in the rain. He at times pulls his older sister, Fiona, to come dance with him too.
Most Likely to Look Good in a Kilt
I'm kinda cheating on this one because I am currently writing a book set in Scotland so most of my characters would look good in a kilt…..but I would have to say that Ewan McAnderson from Dalkeith would look the "best" in a kilt.
(Totally not doing this because I have tags for my other male characters……😂)
He (like the rest of my male characters from Dalkeith) would look amazing in a kilt! To bad Pinterest is at times dumb and didn't have any red heads in kilts! 😭
Most Likely to Get Punched in the Face
This is so easy! Even though James McLaren is such a sweetheart, he asks to be punched in the face at times in Dalkeith. 😂 Dumb boy!
Anyone who spends a lot of time with James would want to punch him at least once. Whether it's because he said something because he doesn't have a filter or because he was just being super annoying. Don't get me wrong he is one of my favorite male leads that I have written but man can he get annoying at times. 😂
Most Likely to Drop Everything and Become a Sheep Herder
Um……um……um…..I honestly have NO CLUE which one of my characters would do this…….🤔 I would have to say Gregory McLaren from Dalkeith.
He is the kind of person who get's crazy ideas, tries do accomplish them, drops it, and never thinks of it again. He is such an amazing character and I could so see him doing this now!!
Most Likely Found in a Library
This is another really easy one. Obviously this would be Rachel Bloomer from Dalkeith.
My history and book loving girl could be found in a library any day or time. Whether she is reading her new favorite book or researching some weird history facts, she'll be there. She is a girl after my own heart! 😉😂
Most Likely to Sleep Through an Earthquake
Okay so I know I've already mentioned this character but he is also the character to sleep through an earthquake. Give it up for Gregory McLaren! (Again!)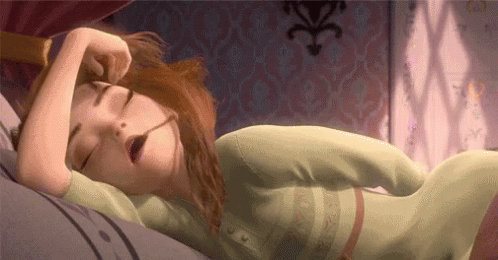 He could literally sleep through anything. He is the heaviest sleeper out of all my characters. 😂
Most Likely to Steal Food from Other People's Plates
Another really easy one, Fiona McLaren from Dalkeith. She is my food lover!
She loves food and is constantly stealing food from the kitchen. Being the only girl in her family makes it hard to steal food off of her brother's plates but she makes due at times when she is still hungry after dinner!
Most Likely to Cheat on a Test
This one goes to the villain of Dalkeith, King Fergus. I know, wow the villain is the one to cheat how surprising. But I just couldn't picture any of my other characters dong that!
Most Likely to Say "Oops" After Setting Something on Fire
My funny and lovable character, Harris McAnderson from Dalkeith, would totally do something like this!!
This redhead is the funniest and most enjoyable person to be around. He can be clumsy at times so I could so see him setting fire to something accidentally and saying "oops"! 😂
I can so see this happening too!! 😂😂😂
Most Likely to Open an Orphanage
This one goes to Anne Van Eck from Forbidden Love. I could just see it now!!
She is kind, compassionate, and is always offering a helping hand to those in need. She could easy open an orphanage if that is what she felt God call her to do!
Most Likely to Run Off to the Circus
Again I am sorry that I am re-using characters but Harris McAnderson would SO do something like this. I'm not even joking, he was given the opportunity he would so go off and join the circus.
You know as an author, you can just see your different characters doing different things then what you actually make them do? Well if Harris wasn't the captain of the guard in Dalkeith, he would so go off and join the circus. Heck, he probably would do it if there was a circus in Dalkeith. 😂
Most Likely to Survive a Zombie Apocalypse
This one so goes to my kick butt soldier, Peter Oleski from Forbidden Love.
Out of everyone is my cast of characters for my two books, he would be the one to kick some zombie butt. He is my brave, Nazi (*gasp* What?! A good nazi?! Yes, yes he is!) who would so be able to survive an apocalypse. Sure maybe James would too but Peter would sure as heck be the best in that story!
Most Likely to Fake Their Own Death
This one was a little hard but then I realized that this character would actually do something like this and that characters is Elijah Van Eck from Forbidden Love.
He is a sweet cinnamon roll but in a matter of life or death he would take drastic measures like faking his own death.
Most Likely to Die and Haunt Friends
This one made me laugh. I could so see Eoin McLaren from Dalkeith, dying and then comes back a haunts his family and friends.
Eoin is the prankster of the story so I could so see him doing something like this!! 😂
This was so much fun to write!! This is probably my favorite blog post of all time! Now to force other bloggers to do it! *evilly laughs*
I nominate:
And if anyone else wants to do this tag too you are more than welcome to do it too!!
Did you enjoy this tag as much as I did? If any of you do, do this tag please comment below with you link so I can see your answers too!!