Vow of Justice (Blue Justice #4)
By: Lynette Eason
Publisher: Revell
Release Date: August 6th, 2019
Genres: Christian Fiction, Suspense, Romance
Pages: 336 pages
Where You Can Buy It: Amazon, Barnes and Nobles, Lifeway, Christian Book, and anyway else books are sold!
Add On: Goodreads
Rating: ★★★★★ (5 out of 5 stars) 
~~~~~
FBI Special Agent Lincoln St. John is living his own personal nightmare. When the woman he loves, Allison Radcliffe, is killed, he devotes his life to tracking down the killers and making them pay for their crimes. He expected it to be a challenge. What he never expected was to find Allison very much alive shortly after her "murder." As his anger and hurt mix with relief, Linc isn't sure how he's supposed to feel. One thing he does know for sure: he and Allison will have to work together to stop a killer before she dies a second time–this time for good.
Bestselling and award-winning author Lynette Eason closes out her Blue Justice series with a story that will have you tearing through the pages to get to the stunning conclusion.
My Review
Oh my word, I love Lynette Eason'd books so much!! Even though this wasn't an all time favorite by her it still was fantastic!
I had a very hard time putting down this book. The action and suspense had my heart thumping in my chest. I, at one point, thought it was going to literally burst. Lynette Eason is a queen of suspense. Her books are just to die for. I have fallen in love with her writing and I think I will forever be in love with it.
Her characters are too die for. I loved getting to know Linc better in this book. We've seen him a lot in previous books but it was awesome reading about his story and seeing it all play out. I also really enjoyed getting to know Allie as a character. She was the perfect female protagonist for this story and plot. I loved seeing her development throughout this novel.
The faith content as always was amazing and not preachy. It was very subtle and on point with what was happening.
Can I just fangirl about the ending of this book though?!? I was squeling in my bed with excitement. I was so sticken happy!! I'm going to stop now before I start spilling spoilers. XD
Overall, I really enjoyed this book and I am very sad to see that this was the last book in the series. 😢😢 I will forever remember the St. John family and their crazy adventures that got me hooked on suspense novels.
*FTC Disclaimer: I received this book from Baker Publishing Group through Interviews and Reviews. I was not required to write a positive review. All thoughts are my own.*
About the Author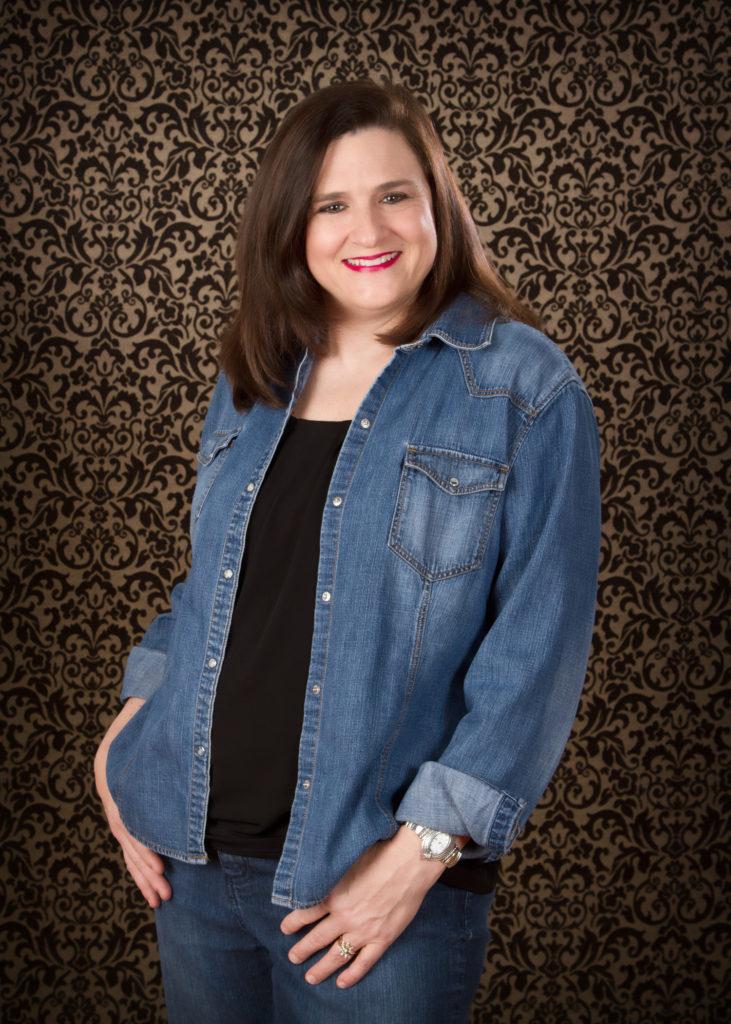 Lynette Eason grew up in Greenville, SC. After graduating from the University of South Carolina with a Business Degree she used for a very short time, she moved to Spartanburg, SC to attend Converse College where she obtained her Masters degree in Education. She started her teaching career at the South Carolina School for the deaf and blind. In 1996, she met the man she would marry—the boy next door!
She is married to Jack Eason, who speaks, leads worship, and consults ministries around the country. They have two teenage children.
Lynette's books have appeared on the ECPA and CBA bestseller lists and have won several awards.
Some of Lynette's favorite authors who influenced her writing include, Brandilyn Collins, Dee Henderson, Shirlee McCoy, Karen Kingsbury, Robert Liparulo, Terri Blackstock, Gayle Roper, and Deborah Raney.
Lynette is a member of RWA (Romance Writers of America), FHL (Faith, Hope, and Love) and ACFW (American Christian Fiction Writers).
Lynette thanks God for giving her the talent and desire to spin stories that bring readers to the edge of their seat, but most importantly, to the throne of Christ.