Dark Ambitions (Code of Honor #3)
By: Irene Hannon
Publisher: Revell
Release Date: October 1st, 2019
Genres: Christian Fiction, Romance, Suspense, Mystery
Pages: 384 Pages
Where You Can Buy It: Amazon, Barnes and Nobles, Lifeway, Christian Book, and anyway else books are sold!
Add On: Goodreads
Rating: ★★★★☆ (4 out of 5 stars)
~~~
Former Army Night Stalker Rick Jordan usually has his camp for foster children to himself during the winter months. But someone has visited recently–leaving a trail of blood. One of the two clues left behind tips Rick off to the identity of his visitor, who soon turns up dead. The police deem it an accident, but Rick isn't convinced. With the help of private investigator Heather Shields, he sets out to decipher the remaining clue. Except someone doesn't want them to succeed–and will stop at nothing to keep them from finding the truth.
With her trademark psychological suspense ratcheting up the tension on every page, bestselling and award-winning author Irene Hannon takes you on a search for a cold-blooded killer with an ambitious goal and deadly intent.
My Review
This was my first Irene Hannon book and it most certainly will not be my last. I read over half of this book last night but sadly had to put it down to get some sleep otherwise I know I would have stayed up all night just to finish this. I was hooked by page one and I was so lost trying to discover who was behind everything. The plot twist was so good and Mrs. Hannon did a fabulous job with it. I was not expecting it.
The characters were amazing. I loved Heather, Rick, Nicki, and all the other side characters – that I was supposed to like anyway. Heather and Rick were to die for. Their characters individually and together were beautifully written. The chemistry between them was written really well too. Rick was probably my favorite out of all characters, maybe I'm being biased because he was an ex-Army Night Stalker, but his character was just so great!
The plot was fast paced and I really enjoyed it. I highly enjoyed about Mrs. Hannon kept me on my toes throughout this entire novel. That made reading this even better. I almost wish we received a bigger climax, it ended a bit too soon for me but it was still good nevertheless. The Epilogue was probably my favorite. I always love endings like that!
Overall, I really enjoyed this book and I will definitely be reading the other Irene Hannon books I have on my shelf! 🙂
*FTC: I received this book from Revell in exchange for my honest opinion. All thoughts are my own. I was not required to write a positive review.*
About the Author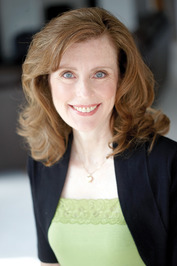 rene Hannon, who writes both contemporary romance and romantic suspense, is the author of more than 50 novels. Her books have been honored with three coveted RITA awards from Romance Writers of America (the "Oscar" of romance fiction) and she is a member of that organization's elite Hall of Fame. She has also received a Career Achievement award from RT Book Reviews for her entire body of work. Other awards for individual books include National Readers' Choice, HOLT Medallion, Daphne du Maurier, Retailers Choice, Booksellers' Best, and Reviewers' Choice from RT Book Reviews. She is also a two-time Christy award finalist.
A former corporate communications executive with a Fortune 500 company, Irene now writes full time.