An Amish Christmas Bakery
By: Amy Clipston, Beth Wiseman, Kathleen Fuller, and Kelly Irvin
Publisher: Zondervan
Release Date: October 1st, 2019
Genres: Christian Fiction, Amish Fiction, Christmas, Romance
Pages: 416 pages
Where You Can Buy It: Amazon, Barnes and Noble, Christian Book, Lifeway, and everywhere else books are sold!
Add On: Goodreads
Rating: ★★★★☆ (4 out of 5 stars)
~~~~
From bestselling authors in the Amish genre come four delicious stories perfect for celebrating love, joy, and the holiday season.
Cookies and Cheer by Amy Clipston
Alyssa Byler wants to build a sugar cookie nativity scene for her bakery's Christmas window display—all she needs is the right cookie cutters. She turns to handsome blacksmith Kyle Smoker. Using Kyle's handmade cutters, Alyssa created a striking display that brings more customers than she can handle. She soon realizes she's been too busy to focus on the true meaning of Christmas—and too distracted to explore her feelings for Kyle. Together, they put aside the holiday rush to celebrate the season that brought them together.
Loaves of Love by Beth Wiseman
Katie Swartzentruber has been left in charge of her family's bakery, but she soon finds herself overwhelmed with orders during the holiday season. She is tempted to move her Old Order family into the modern world by using propane ovens. Meanwhile, her childhood friend Henry Hershberger is trying to find the courage to tell Katie that he's harbored a secret crush on Katie for years. As the demands at the bakery intensify, both Katie and Henry must find the courage to go after what's important.
Melting Hearts by Kathleen Fuller
When her aunt Carolyn begs for help during the busy Christmas rush, Mattie Shetler eagerly packs her bags and heads to Birch Creek. She doesn't know her uncle has also asked for help with the bakery's new expansion from Peter Kaufman, Mattie's sworn enemy. As the two work together, Mattie discovers not all is as it seems. With Christmas just around the corner, Mattie and Peter open their hearts for the greatest gifts of the season: forgiveness and maybe even love.
Cakes and Kisses by Kelly Irvin
Martha Ropp works hard at her family's bakery, making cakes and pies for community celebrations. To help during the busy Christmas season, Martha's mother hires Ambrose Hershberger to make deliveries. Martha remembers Ambrose as a gentle giant from her school days. But the more they work together, the more they want to spend time together outside of the bakery. When both are too timid to make the first move, the town matchmakers step in.
My Review
Cookies and Cheer – 5 stars
Aww, this was such a cute short story that had my heart pounding. I loved Kyle and Alyssa. They were really cute and I loved seeing their relationship blossom throughout this story. This Christmas story also reminds us of the importance of remembering the true meaning of Christmas. Though the holiday season may get busy we must remember Christ's birth and family during this crazy holiday season.
Loaves of Love – 4 stars
This was a sweet story too. I didn't like it as much as the first but it still was super sweet. I loved Katie, Clara, and Henry but David made my blood boil and is the reason why I probably did not enjoy this story as much. I wanted to punch him quite a few times. However I did really enjoy the ending of this cute story!
Melting Hearts – 5 stars
Awww, this story was too cute!! I loved everything about it! I knew that this one was going to be fantastic because enemy to lovers is my favorite romance trope and this one was beautifully written. I loved Mattie and Peter so much. They are perfect for each other and we're perfect for this story. I loved the theme of forgiveness that was woven throughout this whole story. I honestly could have read a whole book based on this story, I enjoyed it so much!
Cakes and Kisses – 3.5 stars
Although this wasn't my favorite, this story was so sweet and so beautiful. As an older sister to someone who has mental disabilities, this book really touched my heart. Ambrose was a sweetheart and Martha honestly is the best thing he could ever have. Though I didn't really connect with the story all that well, I still enjoyed watching their romance bloom. The story I thought could have been written a bit better but I still enjoyed it!
I received this book from the publisher through Celebrate Lit and Netgalley in exchange for my honest opinion. All thoughts are my own. I was not required to write a positive review.
About the Authors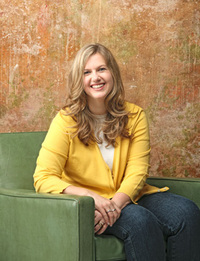 Amy Clipston has been writing for as long as she can remember. Her fiction writing "career" began in elementary school when she and a close friend wrote and shared silly stories. She has a degree in communications from Virginia Wesleyan College and is a member of the Authors Guild, American Christian Fiction Writers, and Romance Writers of America. She is the author of the bestselling Kauffman Amish Bakery series with Zondervan, which is part of HarperCollins Christian Publishing.
Beth Wiseman is the best-selling author of the Daughters of the Promise series and the Land of Canaan series. Having sold two million books, her novels have held spots on the ECPA (Evangelical Christian Publishers Association) Bestseller List and the CBA (Christian Book Association) Bestseller List. She was the recipient of the prestigious Carol Award in 2011 and 2013. She is a three-time winner of the Inspirational Readers Choice Award, and an INSPY Award winner. In 2013 she took home the coveted Holt Medallion. Her first book in the Land of Canaan series–Seek Me With All Your Heart–was selected as the 2011 Women of Faith Book of the Year. Beth is contracted with HarperCollins Christian Publishing into the year 2018, and she has published thirteen novels and thirteen novellas to date.
With over a million copies sold, Kathleen Fuller is the author of several bestselling novels, including the Hearts of Middlefield novels, the Middlefield Family novels, the Amish of Birch Creek series, and the Amish Letters series as well as a middle-grade Amish series, the Mysteries of Middlefield.
Kelly Irvin is the author of more than a dozen Amish books. The Kansas native is a graduate of the University of Kansas School of Journalism. She has been writing nonfiction professionally for more than thirty years, including ten years as a newspaper reporter. She retired in 2016 after working 22 years in public relations for the City of San Antonio Parks and Recreation Department. She is a member of ACFW and Alamo City Christian Fiction Writers. In her spare time, she blogs, reads fiction, and loves her family.
Blog Stops
December 7 – The Power of Words
December 7 – The Avid Reader
December 7 – Chas Ray' Book Nerd Corner
December 8 – Inklings and notions
December 8 – preciousbitsandmusings
December 9 – Quiet Quilter
December 9 – Truth and Grace Homeschool Academy
December 10 – Life as Lanhams
December 10 – Britt Reads Fiction
December 10 – D'S QUILTS &BOOKS
December 11 – Emily Yager
December 11 – Debbie's Dusty Deliberations
December 11 – Texas Book-aholic
December 12 – Abba's Prayer Warrior Princess
December 12 – Because I said so — and other adventures in Parenting
December 13 – Older & Smarter?
December 13 – Miss Tinas Amish Book Review
December 13 – janicesbookreviews
December 14 – Bigreadersite
December 14 – Batya's Bits
December 14 – For Him and My Family
December 15 – Splashes of Joy
December 15 – Lighthouse Academy
December 15 – Jeanette's Thoughts
December 16 – Adventures of a Travelers Wife
December 16 – Nighttime Reading Center
December 16 – EmpowerMoms
December 17 – My Devotional Thoughts
December 17 – Blossoms and Blessings
December 18 – Hallie Reads
December 18 – Inspiration Clothesline
December 18 – Mary Hake
December 19 – Southern Gal Loves to Read
December 19 – Stephanie's Life of Determination
December 19 – A Modern Day Fairy Tale
December 20 – A Reader's Brain
December 20 – Locks, Hooks and Books