The Duke's Refuge (The Leeward Islands #1)
By: Lorri Dudley
Publisher: Wild Heart Books
Release Date: January 7th, 2020
Genres: Christian Fiction, Historical Fiction, Romance
Pages: 368 pages
Where You Can Buy It: Amazon, Barnes and Noble, Christian Book, Lifeway, and everywhere else books are sold!
Add On: Goodreads
Rating: ★★★★★ (5 out of 5 stars)
~~~~
When love comes in a tempest, who knew it would wear pink?
Georgia Lennox has traded in her boyish ways for pink gowns and a coy smile to capture the eye of the Earl of Claremont. However, on the day she's convinced the earl will propose, Georgia is shipped off to the Leeward Islands to care for her ailing father. But when she arrives on Nevis, the last thing she expects is to learn that her abrupt departure was not at her father's bidding but that of the infuriating, yet captivating, island schoolmaster. And now her plans may well be shipwrecked.
Harrison Wells is haunted by the memories of his deceased wife and hunted by the subsequent women who aspire to be the next Duchess of Linton. Desiring anonymity, he finds sanctuary in the Leeward island of Nevis. He's willing to sacrifice his ducal title for a schoolmaster's life and the solace the island provides. That is until unrest finds its way to Nevis in a storm of pink chiffon—Miss Georgia Lennox.
As Georgia and Harrison's aspirations break apart like a ship cast upon the rocks, a new love surfaces, but secrets and circumstances drag them into rough waters. Can they surrender their hearts to a love that defies their expectations?
My Review
This was such a cute book. I loved the characters, the setting, and the message. Every character was precious and I connected with them well. Max was adorable and probably made this book. I loved Georgia's and Harrison's banter that conspired. I had quite a few laughs, specifically with the situation on how they meet. My word, that was hilarious.
I love regency era books and I love how this one was set in the Caribbean. Besides pirate book set during this time, I feel like I hardly see books set in the Caribbean during the 1800s.
The message and the Christian themes throughout made me love it even more. It did get a little preachy at times, but honestly it was a good form a preachy, at least in my opinion. The message was beautiful and about finding your in Jesus and how He is the only one who can fully fulfill you. There also was a huge theme on forgiveness. I LOVE that! I also loved one of the ending scenes. Ugh! I really just forced the whole forgiveness theme and it was amazing!
Overall, I really enjoyed this book and I definitely think I'll be checking more of this authors books in the future.
*I received this book from the author through Celebrate Lit. All thoughts are my own. I was not required to write a positive review.*
About the Author
Lorri Dudley has been a finalist in numerous writing contests and has a master's degree in Psychology. She lives in Ashland, Massachusetts with her husband and three teenage sons, where writing romance allows her an escape from her testosterone filled household.
Giveaway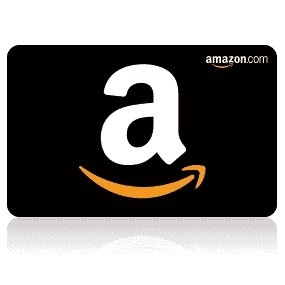 To celebrate her tour, Lorri is giving away the grand prize of a $50 Amazon gift card!! Be sure to comment on the blog stops for nine extra entries into the giveaway! Click here to enter.
Blog Tour Stops
January 9 – Batya's Bits
January 9 – Genesis 5020
January 10 – Texas Book-aholic
January 10 – Debbie's Dusty Deliberations
January 11 – Betti Mace
January 11 – KarenSueHadley
January 12 – janicesbookreviews
January 12 – Happily Managing a Household of Boys
January 12 – Remembrancy
January 13 – Reading Is My SuperPower
January 13- Through the Fire Blogs
January 14 – Reflections From My Bookshelves
January 14 – Kat's Corner Books
January 15 – Abba's Prayer Warrior Princess
January 16 – She Lives to Read
January 16 – Blessed & Bookish
January 16 – Locks, Hooks and Books
January 17 – Daysong Reflections
January 17 – Mary Hake
January 18 – Inklings and notions
January 18 – April Hayman, Author
January 18 – For Him and My Family
January 19 – Britt Reads Fiction
January 20 – Adventures of a Travelers Wife
January 20 – Hallie Reads
January 20 – Pause for Tales
January 21 – deb's Book Review
January 21 – Life of Literature
January 21 – Just the Write Escape
January 22 – Truth and Grace Homeschool Academy
January 22 – D'S QUILTS & BOOKS