End Game (Capital Intrigue #1)
By: Rachel Dylan
Publisher: Bethany House
Release Date: January 7th, 2020
Genre: Christian fiction, Action, Suspense, Romance
Pages: 313
Where You Can Buy It: Amazon, Barnes and Noble, Christian Book, Lifeway, and everywhere else books are sold!
Add On: Goodreads
Rating: ★★★★★ (5 out of 5 stars)
~~~~
When elite members of the military are murdered on the streets of Washington, DC, FBI Special Agent Bailey Ryan and NCIS Special Agent Marco Agostini must work together to bring the perpetrator to justice. Unfortunately, all evidence points to a Navy SEAL sniper whom Bailey refuses to believe is guilty.

When Bailey and Marco start to connect the dots between the victims, including a link to a powerful defense contractor, they wonder if there's a deeper cover-up at play. Then Bailey is targeted, and it becomes clear that someone is willing to kill to keep their dark secrets.

With the stakes getting higher by the moment in a twisted conspiracy, there's a rush against the clock to determine whom they can really trust. As allies turn to enemies, the biggest secret yet to be uncovered could be the end of all of them. 
My Review
Wowza, this book was one wild ride. I literally could not put it down even if I tried. I was so engrossed in this fast paced book, that I flew through it. This was my first Rachel Dylan book and it will definitely not be my last.
I have grown to love suspense books over the past year and this one was definitely up there. The characters, plot, mystery/suspense, and just the overall story had me so on board that I fell in love. Can I just say that I need Izzy and Aidan to get their own book? Please and thank you! I feel in love with Aidan in just the short few paragraphs that we meet him in and I would love to see Izzy grow and mature as a character.
Speaking of characters, the characters in this book were so beautifully written and I just connected with them a lot, especially Bailey and Marco. I loved their relationship so much and I loved seeing them grow and mature as characters. Their faith in God and each other was so sweet and I just really loved reading their story.
Ms. Dylan's writing style also was too die for. I loved it! I literally felt like I was right there with the characters and I honestly did not want to leave their sides as they were facing crazy thing after crazy thing. I honestly loved the plot that she used in this book because it wasn't one that I've seen before. It was unique and I totally was not expecting what happened to happen. I was completely at Ms. Dylan's will throughout this whole book.
I could honestly gush about this book all day, but to sum it up in five words: Amazing books, read it now!
*FTC: I received this book from the publisher in exchange for my honest opinion. All thoughts are my own. I was not required to write a positive review*
About the Author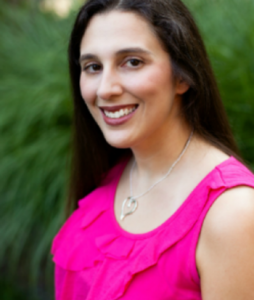 Rachel Dylan is an award-winning and bestselling author of legal thrillers and romantic suspense. Rachel has practiced law for over a decade including being a litigator at one of the nation's top law firms. She enjoys weaving together legal and suspenseful stories. Rachel writes the Atlanta Justice Series which features strong, female attorneys in Atlanta. Deadly Proof, the first book in the Atlanta Justice series, is a CBA bestseller, an FHL Reader's Choice Award winner, a Daphne du Maurier Finalist, and a Holt Medallion Finalist. Rachel lives in Michigan with her husband and five furkids–two dogs and three cats. Rachel loves to connect with readers.
Twitter – Facebook – Pinterest – Goodreads – Instagram – Website