Ranger to the Rescue (The Texas Ranger Series #2)
By: Renea Brumbaugh Green
Publisher: Wild Heart Books
Release Date: April 14th, 2020
Genres: Christian Fiction, Historical Fiction, Romance
Pages: 186 pages
Where You Can Buy It: Amazon
Add On: Goodreads
Rating: 3.5 out of 5 stars
~~~~~
Amelia Cooper has sworn off lawmen for good.
Now any man who wants to claim the hand of the intrepid reporter had better have a safe job. Like attorney Evan Covington. Amelia is thrilled when the handsome lawyer comes courting. But when the town enlists him as a Texas Ranger, Amelia isn't sure she can handle losing another man to the perils of keeping the peace.
Evan never expected his temporary appointment to sink his relationship with Amelia. Or to instantly plunge them headlong into danger. But when Amelia and his sister are both kidnapped, the newly minted lawman must rescue them—if he's to have any chance at love.
My Review
This was a very entertaining book. I really enjoyed it. The characters were likable and I really enjoyed getting to know them more. The plot was interesting and it held my interest. I felt like there were a few places where the book fell a little flat, but overall it was a great read!
I liked Evan and Amelia. I felt like their characters were perfect for this book and they fit well together. I did feel like Amelia was a little overdramatic at certain times, but I understand why she did and felt like she did. I really loved Elizabeth's character. I almost feel like reading book 1 just so I can read more about her.
I highly enjoyed the plot. I felt it was well-paced and it definitely hooked me. Overall, I enjoyed this book and I may end up reading some of Ms. Green's books in the future!
*I volunteered to read this book through Celebrate Lit from the author/publisher in exchange for my honest review. I was not required to write a positive review. All thoughts are my own.*
About the Author
Renae Brumbaugh Green is a city-girl-turned-country-diva. She's married to a handsome country boy named Rick, and she's mom to four nearly-perfect, nearly-grown children, two rowdy dogs, and some ducks. They live in rural Texas where Renae wears overalls, western boots, and bubblegum pink nail polish. She's a bestselling author of over 30 books, an award-winning humor columnist, and an online English teacher. In her free time, she can be found leaping tall buildings and rescuing kittens from trees. Or, she'd like to do those things, if she had free time.
Giveaway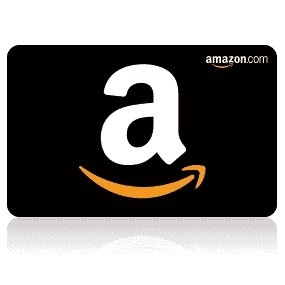 To celebrate her tour, Renae is giving away the grand prize of a $50 Amazon gift card!! Be sure to comment on the blog stops for nine extra entries into the giveaway! Click the here to enter!
Blog Stops
Genesis 5020, April 16
Inklings and notions, April 16
Truth and Grace Homeschool Academy, April 17
Debbie's Dusty Deliberations, April 18
Happily Managing a Household of Boys, April 18
Abba's Prayer Warrior Princess, April 19
Texas Book-aholic, April 20
deb's Book Review, April 20
Betti Mace, April 21
For Him and My Family, April 22
Reading Is My SuperPower, April 23
Becka Jiménez's FB, April 23
Jodie Wolfe – Stories Where Hope and Quirky Meet, April 24
janicesbookreviews, April 24
Blossoms and Blessings, April 25
Vicky Sluiter, April 25
Bigreadersite, April 26
Hallie Reads, April 26
Pause for Tales, April 27
Splashes of Joy, April 27
For the Love of Literature, April 28
Daysong Reflections, April 29
Artistic Nobody, April 29 (Guest Review from Donna Cline)