Rocky Mountain Redemption (Rocky Mountain Revival #1)
By: Lisa J. Flickinger
Publisher: Wild Heart Books
Release Date: May 5th, 2020
Genres: Christian Fiction, Historical Fiction, Romance
Pages: 228 pages
Where You Can Buy It: Amazon
Add On: Goodreads
Rating: 3 out of 5 stars
~~~~~
A Rocky Mountain logging camp may be just the place to find herself.
To escape the devastation caused by the breaking of her wedding engagement, Isabelle Franklin joins her aunt in the Rocky Mountains to feed a camp of lumberjacks cutting on the slopes of Cougar Ridge. If only she could out run the lingering nightmares.
Charles Bailey, camp foreman and Stony Creek's itinerant pastor, develops a reputation to match his new nickname — Preach. However, an inner battle ensues when the details of his rough history threaten to overcome the beliefs of his young faith.
Amid the hazards of camp life, the unlikely friendship growing between the two surprises Isabelle. She's drawn to Preach's brute strength and gentle nature as he leads the ragtag crew toiling for Pollitt's Lumber. But when the ghosts from her past return to haunt her, the choices she will make change the course of her life forever—and that of the man she's come to love.
My Review
This was definitely an interesting read. I enjoyed it a lot. The characters were amazing especially Sofia, she was my favorite and I wish we got to see her more. The plot really intrigued me and honestly I was satisfied with how it all ended. Though I must warn more sensitive readers that there are some more detailed things about rape and sexual desire, which honestly lowered a star for me because I felt like though the author had this being realistic, it was a little too much detail for my liking. Overall this was an enjoyable and quick read, that if the things mentioned above don't bother you, that I would recommend.
*I received this book from the author through Celebrate Lit in exchange for my honest opinion. All thoughts are my own. I was not required to write a positive review.*
About the Author
Lisa J. Flickinger lives and writes from the cliff of a river along the majestic Rocky Mountains. When not writing or reading, you will find her scouring antique shops or sipping a maple latte with friends and family. To learn more about her other books, visit www.lisajflickinger.com
Giveaway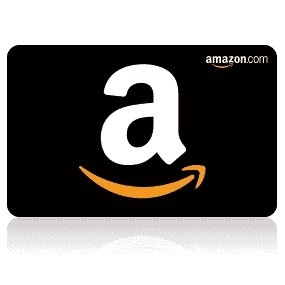 To celebrate her tour, Lisa the grand prize of a $50 Amazon gift card!! Be sure to comment on the blog stops for nine extra entries into the giveaway! Click here to enter.
Blog Stops
Kathleen Denly, May 4
Blessed & Bookish, May 4
Debbie's Dusty Deliberations, May 5
Vicky Sluiter, May 5
Reading Is My SuperPower, May 6
deb's Book Review, May 6
Texas Book-aholic, May 7
Bizwings Blog, May 7
Abba's Prayer Warrior Princess, May 8
D'S QUILTS & BOOKS, May 8
Inklings and notions, May 9
For Him and My Family, May 10
CarpeDiem, May 10
Older & Smarter?, May 11
Hallie Reads, May 11
Betti Mace, May 12
Happily Managing a Household of Boys, May 12
Truth and Grace Homeschool Academy, May 13
Life of Literature, May 14
Moments, May 15
Locks, Hooks and Books, May 16
Read Review Rejoice, May 16
Pause for Tales, May 17
reviewingbooksplusmore, May 17