The Sugar Baron's Ring (The Leeward Islands #3)
By: Lorri Dudley
Publisher: Wild Heart Books
Release Date: June 23rd, 2020
Genres: Christian Fiction, Historical Fiction, Romance
Pages: 418 pages
Where You Can Buy It: Amazon, Barnes and Noble, Christian Book, Lifeway, and everywhere else books are sold!
Add On: Goodreads
Rating: 5 out of 5 stars
~~~~
A ring is her only tie to a distant homeland, until a marooned Englishman anchors her heart.
Hannah Rose Barrington is the island misfit. Orphaned at a young age, Hannah struggles to provide for her future, while her guardian, a weak-hearted island drunk, bleeds Hannah of her father's inheritance. Caught between the classes of elite planters and white beggars, Hannah yearns to find a place to belong.
University life has never been Bradlee Granville's forte. His only hope to graduate is to impress his professors by documenting his travels. After claiming unforeseeable circumstances, he delays his final exams and sets out early on his Grand Tour. However, when his ship wrecks off the coast of the Leeward Islands, Bradlee is left without means to return to England, a mounting deadline, and ruined journals.
When Hannah rescues passengers from a ship breaking apart in the bay, she's unexpectedly drawn to the witty charm of one of the men. Helping him settle into island life will be a pleasure. However, as creditors, like sharks, begin to circle and her guardian's desperation becomes life-threatening, Hannah finds herself in need of rescue. Will Bradlee look past her pitiful situation to see who she truly is—the sugar baron's daughter?
My Review
I love this series so much and I am so thankful that I have been able to read all of these books because even though Ms. Dudley is a newer author, she is phenomenal. The way that she writes and presents her story makes you feel like you are in story experiencing everything right next to the characters.
Speaking of characters, this book was filled with so many lovable ones. I really loved Hannah and her personality. Her faith and steadfastness were perfect for this book, I honestly don't know how she survived that things that she did. Colin and Bradlee were hoots, I loved their banter and humor throughout this book. They made me laugh aloud quite a few times. Bradlee honestly was the perfect male lead for this book and even though I could've hit him over the head for his stupidity at times, he was just amazing and perfect for Hannah. I loved them together so much!!
The plot was interesting and I really enjoyed the unique twists that were thoughtout this whole book. I kinda expected one of the twists, but there were still plenty that I found very intriguing. I honestly had a hard time putting down this book and I read it in maybe 3-3/2 hours just because it was so good. If you haven't already, I highly recommend this series, though this book did have one or two content warnings for more sensitive readers, it still was very good and so well written.
*FTC: I received this book though Celebrate Lit from the author in exchange for my honest opinion. All thoughts are my own. I was not required to write a positive review.*
About the Author
Lorri Dudley has been a finalist in numerous writing contests and has a master's degree in Psychology. She lives in Ashland, Massachusetts with her husband and three teenage sons, where writing romance allows her an escape from her testosterone filled household. Find her online at www.lorridudley.com.
Giveaway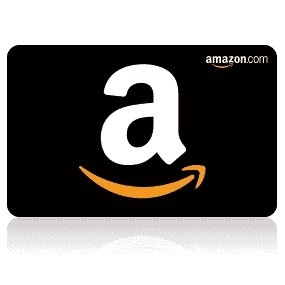 To celebrate her tour, Lorri is giving away the grand prize of a $50 Amazon Gift Card!! Be sure to comment on the blog stops for nine extra entries into the giveaway! Click here to enter.
Blog Stops
Through the Fire Blogs, June 23
A Baker's Perspective, June 23
For Him and My Family, June 24
Debbie's Dusty Deliberations, June 24
Texas Book-aholic, June 25
Genesis 5020, June 25
Daysong Reflections, June 25
Inklings and notions, June 26
Rebecca Tews, June 26
Betti Mace, June 27
Remembrancy, June 27
Reflections From My Bookshelves, June 28
deb's Book Review, June 28
For the Love of Literature, June 29
Britt Reads Fiction, June 29
Locks, Hooks and Books, June 29
Kat's Corner Books, June 30
She Lives To Read, June 30
Truth and Grace Homeschool Academy, July 1
D'S QUILTS & BOOKS, July 1
Reading Is My SuperPower, July 2
Emily Yager, July 2
Pause for Tales, July 2
KarenSueHadley, July 3
Books, Life, and Christ, July 3 (You're here!)
Blossoms and Blessings, July 4
Read Review Rejoice, July 4
Artistic Nobody, July 5 (Guest Review from Donna Cline)
Batya's Bits, July 5
Adventures of a Travelers Wife, July 6
Hallie Reads, July 6
Life of Literature, July 6