A Lady in Attendance
By: Rachel Fordham
Publisher: Revell
Release Date: June 1st, 2021
Genres: Christian Fiction, Historical Fiction, Romance
Pages: 352 pages
Where You Can Buy It: Amazon, Barnes and Nobles, Christian Book, Lifeway, and everywhere else books are sold!
Add On: Goodreads
Rating: 4 out of 5 stars
~~~
Five years in a New York state reformatory have left a blemish on Hazel's real name. So when she takes a job as Doctor Gilbert Watts's lady in attendance in 1898, she does so under an alias. In the presence of her quiet and pious employer, Hazel finds more than an income. She finds a friend and a hope that if she can set her tarnished past in order, she might have a future after all.
As Gilbert becomes accustomed to the pleasant chatter of his new dental assistant, he can't help but sense something secretive about her. Perhaps there is more to this woman than meets the eye. Can the questions that loom between them ever be answered? Or will the deeds of days gone by forever rob the future of its possibilities?
Rachel Fordham pens a tender tale of a soft-spoken man, a hardened woman, and the friends that stand by them as they work toward a common purpose–to expunge the record of someone society deemed beyond saving–and perhaps find love along the way.
My Review
This was such a wholesome, slow burn romance. I honestly want more. This book was not what I excepted when I picked it up. I did not realize how much mystery and suspense there would be. It was a surprise, but a good surprise. It added so much to the story in ways that I did not except.
Every time I pick up on of Mrs. Fordham's novels, I always enjoy it. Mrs. Fordham always creates likable characters that you connect with, a plot that keeps you hoked, and a story that overall just makes you very engaged.
I really enjoyed this book. Every single character grew on my very quickly and were so enduring, especially Gilbert! He was so sweet and he was just the most adorable male character ever (in the most manly way).
I am so happy that I finally picked this book up! I cannot wait to read what Mrs. Fordham has written for us in her next book!!
*I received this book from Revell in exchange for my honest review. All thoughts are my own. I was NOT required to write a positive review.*
About the Author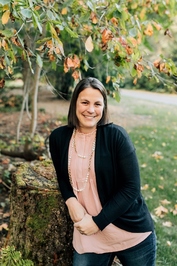 Rachel Fordham has long been fascinated by all things historical or in the words of her children "old stuff". Often the historical trivia she discovers is woven into her children's bedtime tales. Despite her love for good stories she didn't attempt writing a novel until her husband challenged her to do so (and now she's so glad he did). Since that time she's often been found typing or researching while her youngest child naps or frantically writing plot twists while she waits in the school pick-up line. In addition to her passion for storytelling she enjoys reading, being outdoors and seeing new places. Rachel lives with her husband and children on an island in Washington state.