Hey y'all welcome to another tag. Honestly I love doing these things. I hope you are having a warmer Monday morning than me and am I the only one praying for Spring?
So my friend, Penny, yes that Penny. The Penny that I talk about all the time and so dearly love, has created an awesome blogger tag. She tagged me so now I am fulfilling my duty and doing the tag. 😂
Rules
1. THERE ARE NO RULES.
2. Refer To Number 1.
3. There is one absolute rule: You MUST use your own characters (OCs) for this tag. (Brownie points if you add pictures of your characters.)
4. The Sorta Rule: Scream a huge thank you to whoever tagged you for this whilst treating them to a pizza dinner at your favorite pizza chain.
I guess Penny and I have to go to Chicago deep dish pizza at Giordano's.
5. The Kinda Rule: Include This Link In The Post So That The Penny Can Read Everyone's Answers To This Smol Strange Tag: https://asouthernbellewithstoriestotell.wordpress.com/2019/02/18/the-star-wars-character-tag-i-made-my-own-tag-halp/
6. The Rule That's Not Really A Rule But It Would Be Great: Include the graphic and tag at least three Jedi or Sith Lords.
Let's Begin
1. Who's Your Obi Wan Kenobi? (sassy, a great mentor, but can be a bit strict)
This is an easy one: Ewan McAnderson from Dalkeith.
Obi Wan and Ewan are alike but have their differences. Ewan and Obi Wan are similar because they both are sassy. However, even though they both can be sassy, they are also rather strict and uptight. Ewan has his fun moments but he's my more "down to earth" character. 😉😂
2. Who's Your Leia Organa? (feisty, incredible comebacks, and does their own thing)
Fiona MacLaren from Dalkeith. Without a doubt this is her. 😂
She definitely is fast with her comebacks and is very feisty. She grew up with a only brothers so she has become very witty when it comes to defending herself and her honor. She will not allow you to have the final word. Her feistiness is also something you do not want to mess around with……James has encountered it a few times. Poor so- no wait he deserved it. 😂
3. Who's Your Finn? (overeager, adorable, a cinnamon roll)
Harris, definitely Harris McAnderson from Dalkeith!
Harris is my character who everyone can't help but love. He is an overzealous cinnamon roll who needs to be protected from everything. Everything about him I love. Ugh why is he so amazing?!? I love making amazing characters honestly, y'all. 😂😂
4. Who's Your Padmé? (kind, loving, but also kick butt)
Rachel Bloomer from Dalkeith, definitely her.
She is not as kick butt as Padme, but she does have her moments! She is one of my most loving and kind characters. She has gone through so much yet she still is one of the sweetest people, you would ever meet. I love her so much.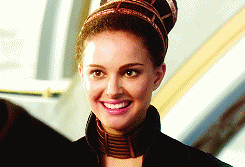 5. Who's Your Count Dooku? (deliciously evil, extra, and sick burns)
*evilly chuckles* Gavin from Dalkeith.
He's so evil and cunning. It's scares me and I'm the one who wrote him. *shudders* He needs to stay away from all my precious characters, both him and his evil father need too. Let's just say that they cause many, many problems. The McLarens', McAndersons', and Rachel do not need this power hungry man to destroy their dreams. *glares at Gavin and King Fergus*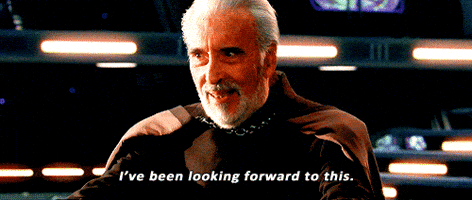 6. Who's Your BB-8? (too cute, everyone loves them, can do no wrong)
Kester MacLaren from Dalkeith.
Kester McLaren is way too cute for his own good. He is loved by all. No one who meets Kester doesn't instantly fall in love with him. He is sweet, kind, caring, and can't really do anything wrong. *cough* But we all are sinners so he's not always like this *cough*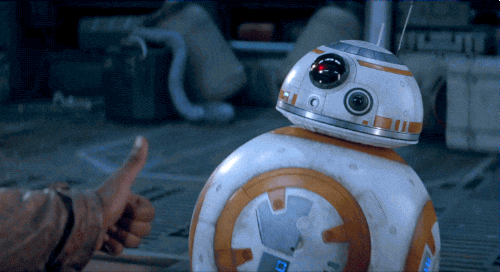 7. Who's Your Yoda? (underestimated, extra, and wise)
*sings* Gregory MacLaren from Dalkeith
Though Gregory is only 14, he definitely brings everyone down to earth and is wise beyond his years. Maybe it's from all his chess playing?? He also is very extra. He says and does things that no one expects him too. He's also underestimated. He is an amazing archer but with having James as an older brother, he's always underestimated. *glares at James and sticks my tongue out at him*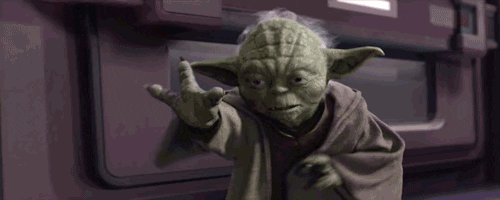 8. Who's Your Anakin Skywalker? (bratty, rebellious, whiny)
Luke Bloomer from Dalkeith
Though y'all won't see him very much in Dalkeith, he definitely will be appearing in the sequel more…….he is so bratty and rebellious it's kinda annoying. Why did I write him like that again? 😂 Luke loves to purposefully pester his sisters. He says and does things that make people want to punch him. I want to punch him sometimes…..😂😂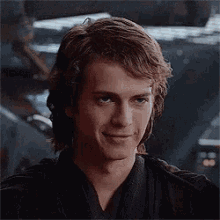 9. Who's Your C3-PO? (always worrying, gives depressing information, constantly wailing)
Eoin MacLaren from Dalkeith
Again like Luke, you don't really see him that much in Dalkeith but I hope that he is in the sequel more. He is definitely the character who is constantly giving advice, sometimes needed other times not needed. He's not constantly wailing like C3-PO though…….that is the major difference between my character and C3-PO. He also isn't always worrying but he does do it a lot. Which is why he isn't in Dalkeith a lot. *shuts mouth before I say anything else*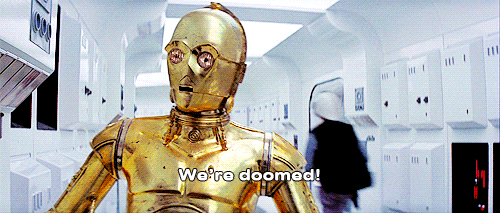 10. Who's Your Luke Skywalker? (hero, has been through a lot, has their share of flaws)
*evilly laughs* I know just the guy
James MacLaren from Dalkeith!!!
Now I wouldn't say that James and Luke are exactly the same, but in terms of going through a lot and having flaws they are equal. James, my poor baby, has been through so much that it hurts my heart. But because he trusts and leans on God, he has been able to get through a lot of those trials……..*starts crying* Why must I make him go through so much pain?!
Ugh, I want to start gushing about him but then I'm going to spoil a bunch of stuff. Let's just say that even though he has his share of flaws, he still is amazing and a huge softie. Just please don't tell him I said that. 😂😉
Tags
I honestly have no idea who likes Star Wars and who doesn't so I tag everyone who comments on this post! If you aren't a writer or have OCs and you still comment well I guess you are off the hook. 😂
I hope y'all enjoyed this blog post because I know had fun writing it!!
Abigail