Brand of Light (The Droseran Saga #1)
By: Ronie Kendig
Publisher: Enclave Publishing
Release Date: December 3rd, 2019
Genres: Christian Fiction, Science Fiction, Romance
Pages: 400 pages
Where You Can Buy It: Amazon, Barnes and Noble, Christian Book, Lifeway, and everywhere else books are sold!
Add On: Goodreads
Rating: ★★★★☆ (4.5 out of 5 stars)
~~~~
There's a price on her head, and it has everything to do with the brand on her arm.
Tertian Space Coalition has blessed every planet in the quadrants with high technology, save one: Drosero. But in spite of their tenuous treaty with the ruling clans, TSC has plans for the backward planet. And they're not alone.
After a catastrophic explosion, Kersei Dragoumis awakens in a derelict shuttle, alone, injured, and ignorant of the forbidden technology that has swept her into a nightmare. The brand she's borne since childhood burns mysteriously, but the pain is nothing to that when she learns her family is dead and she is accused of their murders.
Across the quadrants, Marco Dusan responds to the call of a holy order-not to join them, but to seek a bounty. Gifted-or cursed-with abilities that mark him a Kynigos, a tracker sworn to bring interplanetary fugitives to justice, Marco discovers this particular bounty has nothing to do with justice and everything to do with prophecy. One that involves the hunter as much as the hunted.
My Review
This book killed me. I am so emotional and in pain right now it hurts. Why?! I need book 2 now. I need that vision to come true and I need Darius to go die in a stickin hole.
Everything about this book is beautiful and painful. When people told me the ending was painful, I never realized how painful….I literally sobbed. Mrs. Kendig did a fabulous job with her plot twists but there was one that I wish never happened. I understand that it is for the best intention of this book but I honestly wish it never happened. Mrs. Kendig proved to me once again that she is a master at the craft of writing. I loved this book so much even though it was painful.
The characters were amazing. Kersei was a doll and I wish I could take her away from her current predicament so badly. She was so strong and brave yet still had real emotions like everyone else. Marco was a cinnamon roll who I wish with all my heart could be happy. I feel for him so badly right now. Tiggo was a hoot and reminded me to Thorne. He was amazing and I can honestly see why everyone LOVES him!! He is adorable and needs his own story! There are some characters though that I could literally send assassins to go kill for me right now.
The plot was amazing and so unique. I loved it!!! Honestly y'all this was a beautifully written book…just it was super painful at times too. This book was unique but also so amazing. I love it so much. Mrs. Kendig did a fabulous job and now I have some more tears to go cry as I ponder my life desicions that led up to this point.
*FTC: I received this book from the author through Celebrate Lit in exchange for my honest opinion. All thoughts are my own. I was not required to write a positive review.*
About the Author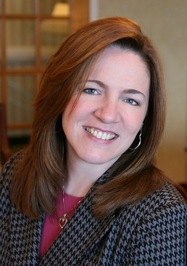 Ronie Kendig is an award-winning, bestselling author who grew up an Army brat. She married her own hunky hero, who's an Army veteran. After twenty-plus years of marriage, she and her husband have a full life with four children and a retired military working dog. Ronie's degree in psychology has helped her pen novels of raw, broken characters.
Since launching onto the publishing scene, Ronie's Rapid-Fire Fiction has hit the CBA Bestseller List, won the prestigious Christy Award, the RT Reviewers' Choice Award, the HOLT Medallion, IRCA, FamilyFiction's Readers' Choice Awards, as well as being named an RT Book of the Year Nominee.
Facebook – Twitter – Goodreads – Instagram – Pinterest – Website
Giveaway
To celebrate her tour, Ronie is giving away the grand prize package of a Tinted Prose edition of Brand of Light, Galaxy Tumbler, "Kersei" Dio Adorable Candle, 3 Character Cards (to include Marco, Kersei, Tigo), and 2 Maps (to include Drosero and the planetary map)!!
Be sure to comment on the blog stops for nine extra entries into the giveaway! Click here to enter.
Blog Stops
December 14 – Through the Fire Blogs
December 14 – April Hayman, Author
December 14 – Hallie Reads
December 15 – amandainpa
December 16 – Christian Chick's Thoughts
December 16 – Wishful Endings
December 16 – Pause for Tales
December 17 – A Reader's Brain
December 17 – Faery Tales Are Real
December 18 – Simple Harvest Reads (Guest Review from Mindy Houng)
December 18 – Debbie's Dusty Deliberations
December 19 – Texas Book-aholic
December 19 – Mia Reads Blog
December 20 – Adventures of a Travelers Wife
December 20 – Betti Mace
December 21 – Just the Write Escape
December 21 – Britt Reads Fiction
December 22 – Blogging With Carol
December 22 – A Good Book and Cup of Tea
December 23 – Truth and Grace Homeschool Academy
December 23 – All-of-a-kind Mom
December 23 – The Artist Librarian
December 24 – Emily Yager
December 24 – mypreciousbitsandmusings
December 25 – Bakerkella
December 25 – Worthy2Read
December 26 – janicesbookreviews
December 26 – Tell Tale Book Reviews
December 26 – Just Your Average reviews
December 27 – Inklings and notions
December 27 – Splashes of Joy